October 06, 2018

Playing at CC's October 3rd from 9:30 to 1am.

September 22, 2018

Join us at CC O'Briens Saturday, September 22nd at 9:30 for the band Triage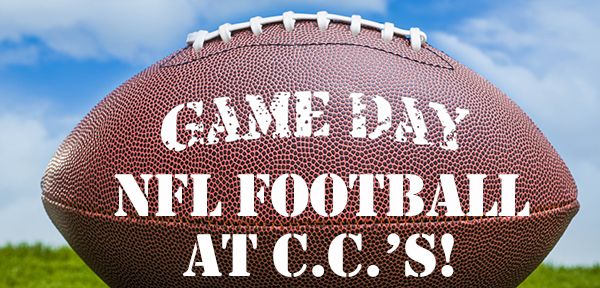 ITS FOOTBALL SEASON!
Monday Night and Thursday night
football starting at 8pm.
Watch EVERY game,
EVERY Sunday on
20tv's including booth tv's!